Good Ideas - A Greater Than Store Bought Gift
Recently Grace posted
this article on design*sponge
, and it really spoke to me. Sometimes, heading to the big box store and plunking down some cash for a gift can just feel, well, a little empty. I highly recommend reading
Grace's suggestions for a heartfelt handmade gift
. Here are a few more ideas to add to her list: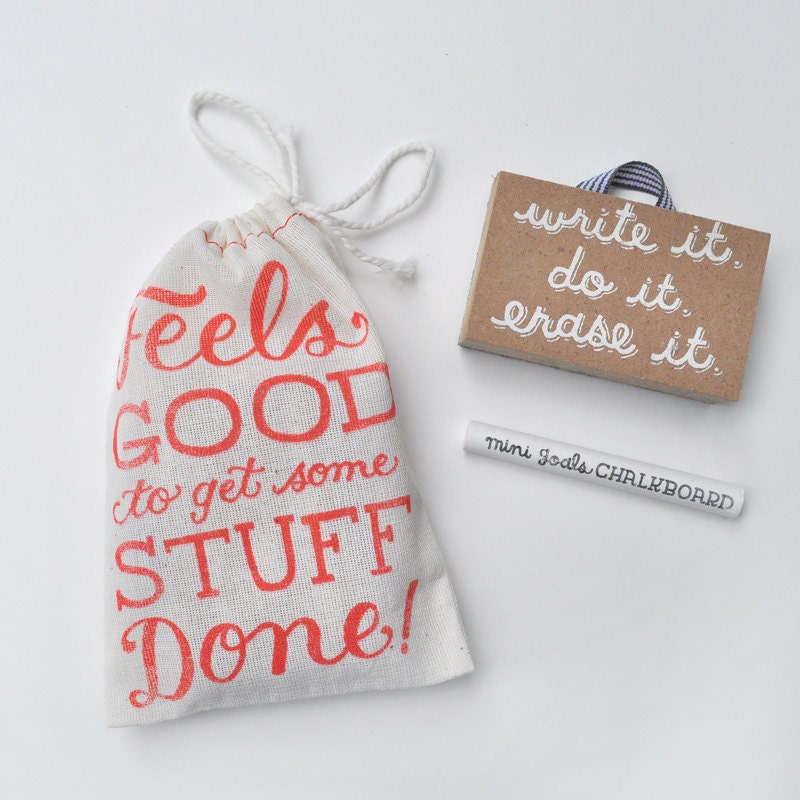 A Completed Task:
give the gift of time to someone you love by tackling a task for them - wash their car (bonus points for interiors!), get their dry cleaning done, babysit their child or pet, work in their garden, clean their fridge... you get the idea. Think of the tasks Martha Stewart tells us to do each month (anyone else look at that section in the magazine and giggle a little?) and do one of those. The tasks in her Gentle Reminders series are great, too (
organizing
,
kitchen cleaning
,
outdoor maintenance
,
clothing care
).
Tips: This gift is probably best suited for a very close relationship (think about how you'd feel if a mere acquaintance went through your car to clean it!) I'd also avoid the standard gift certificate or coupon for presenting this one. Let's be honest; no one actually cashes in on those! Instead, make a real commitment. Give your recipient a date and time, and stick to it. Also, (of course) use extreme care when executing this gift - complete your task gently but thoroughly - you don't want to damage that car, but you do want to make sure it's done well!
A Healthy Bite:
a CSA box
is a gift that keeps giving, month after month of fresh, healthy, local fruits and veggies.
Tips: Many programs offer a variety of boxes, so you can pick a price point that fits your budget. If you're opting to buy only one or two boxes, consider picking a date at least one week after giving the gift for the first box - this helps ensure that you're not giving a box of food to someone with a fully stocked fridge.
Some Digging:
Look into the history of a close friend or family member - be it their genealogy, the history of their home, the date of their birth, the meaning of their name, etc.
Tips: If you're going the genealogy route, I'd start my digging with family members, in case they've done the research themselves. Otherwise, check your local library, historical society, courthouse, or assessor's office as a starting point. This gift could be presented in all kinds of beautiful ways - an old fashioned detective's journal full of notes, a family tree, or even a particular document, framed for keeping. You don't need to get
all
the facts to give this gift. Even one, meaningful piece - an old family story, a copy of the original deed to the house, a family recipe, an old photograph - can mean the world. (Remember how well received the framed photos were in The Family Stone?)
Something Handwritten
: sure, it may not be flashy, but some of the most memorable gifts I've gotten have been in letter form.
Tips: Write on - be honest, be funny! You can even be fictional, (by writing a great little story, not by lying!). Present your words in a fun package - a letter in a bottle, a printed book, (there are all kinds of online publishers for cheap out there,) something embroidered, etc. If you're feeling like your words are not enough, include a picture or two (since they're worth 1000 each! - sorry, I had to.) Or just write a thoughful card to include with your store bought gift. It'll elevate the whole package.
What do you think? Would you give a heartfelt gift?